Who is Carmen? What makes her so special?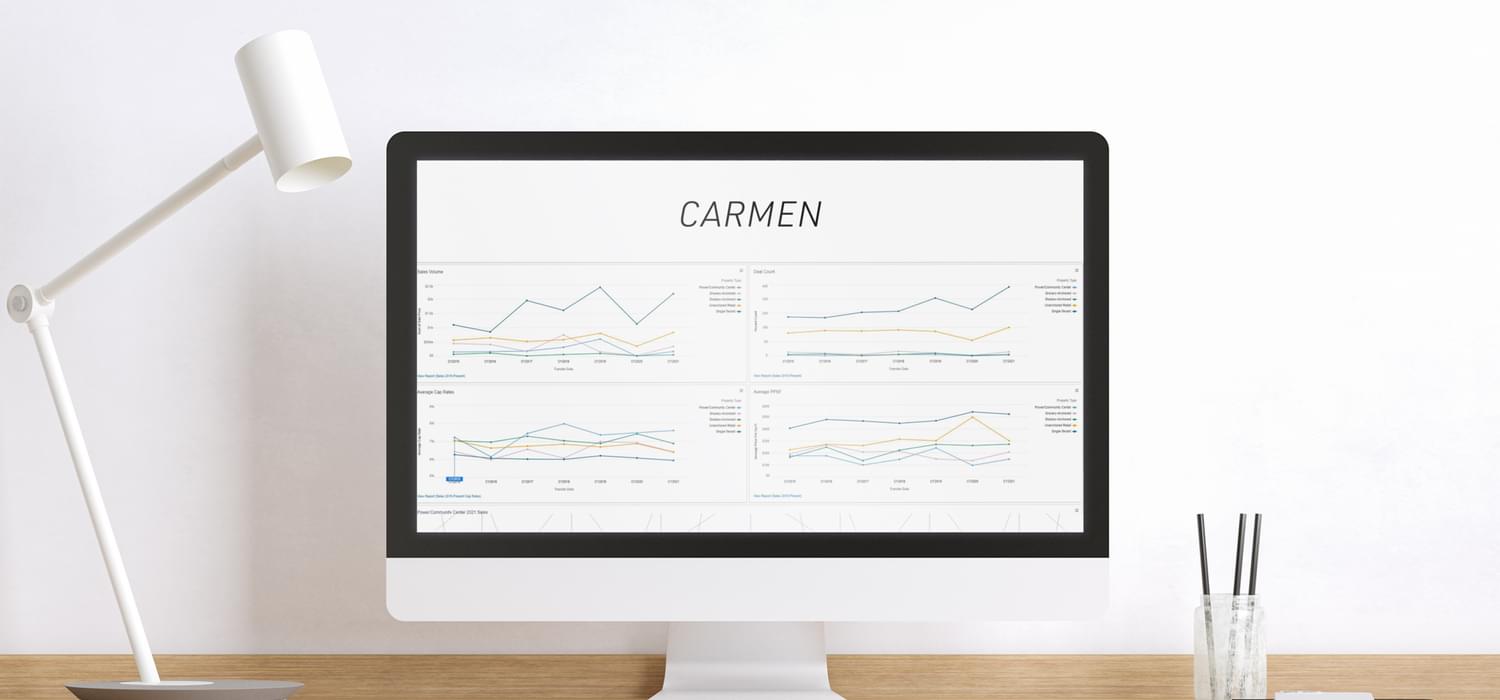 July 20, 2022 | Articles
Picture this, it's 1998, Shania Twain's "You're Still the One" is blasting on the radio, you send all your PSA's via fax machine, and Google Maps is just an idea floating in the ether.
With information so readily available online today, it's easy to forget what data and technology were like as little as 20 years ago. If you wanted to know the real estate market, you had to physically drive it, but even then, there was no productive way to share the information you collected.
Where Did The Idea Of Our Custom CRM Come From?
This is where the idea for Carmen came from - as a hand-built custom CRM system that would allow our full company to interact with transparency and efficiency.

So, in the late '90s, we took to the street (by street, by street, by street) to build a property database our brokers could collectively access and build upon.

What Makes Our CRM Special
To this day, we drive every street, in every market, snapping photos of every asset along the way. This translates to tens of thousands of miles driven, and thousands upon thousands of photos taken each year. This data is then sent to our research team who catalogs the information, filling in property characteristics and ownership.
Most Brokers Hoard Information
Fast forward to 2022. Most brokers have their own individual CRM database of clients and property information. The incentive to share their data and insights with others is minimal, fostering an environment of information hoarding and internal competition. Individually, no one broker can know it all, no matter what they tell you.
This is what makes Carmen unique from other brokerage companies' CRMs. If knowledge equals power, then more knowledge equals more power.
When our full team is uploading Carmen with data and insights daily, the power of big data becomes possible. 20-plus years of tracking historical rents and sales allow us to provide better forecasting of future rates and trends. Every offer that has come in the door at CPX is logged and tracked. Trends related to the bid/ask gap become quantifiable, not subjective. Carmen allows us to take the gut feeling out of the market and use real-time data to offer guidance and price assets, empowering you with the knowledge to act with confidence.

MEET CARMEN