Debunking Five Manufactured Housing Myths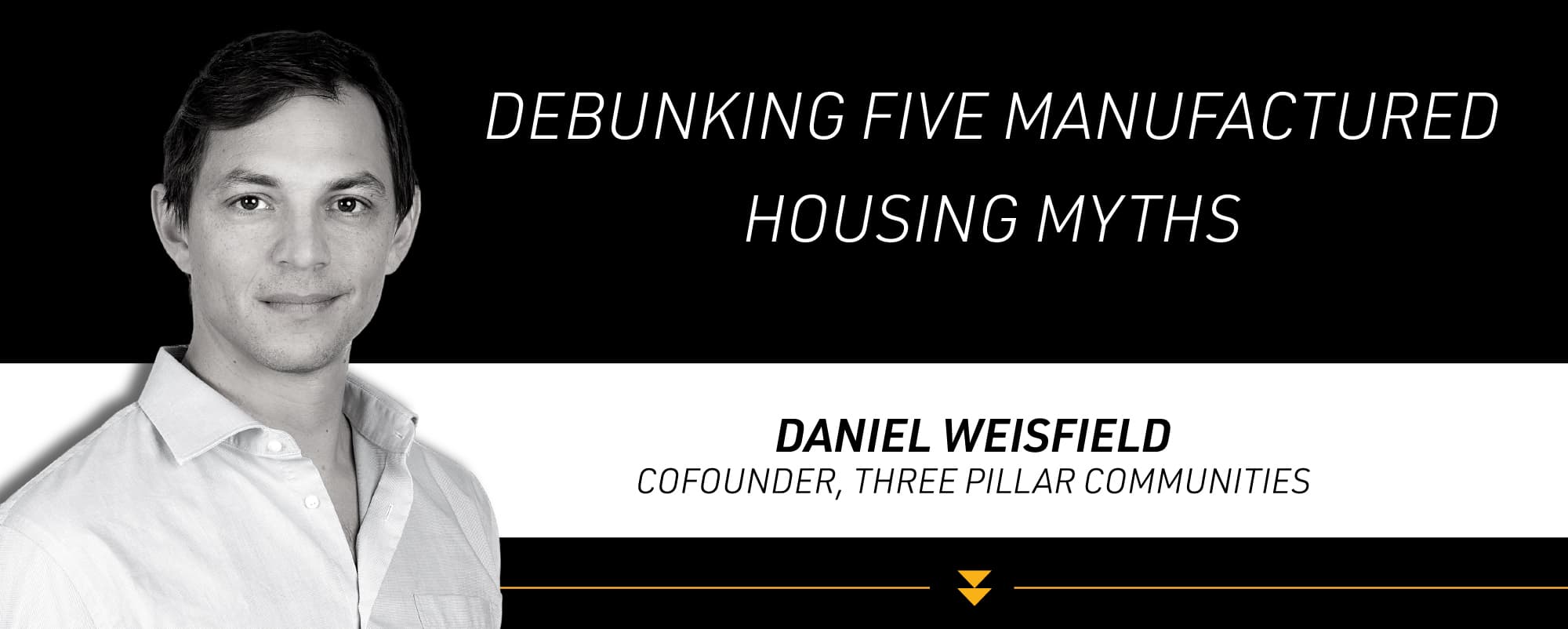 Debunking Five Manufactured Housing Myths
By Daniel Weisfield, Cofounder, Three Pillar Communities
Manufactured housing communities, also known as "mobile home parks," are America's most stigmatized type of real estate. Because mobile home parks are stigmatized, they are misunderstood.
In this article, I want to debunk five myths about America's manufactured housing communities. I will illustrate my arguments by highlighting specific manufactured housing communities operated by my company, Three Pillar Communities.
Myth #1: Manufactured housing operators are "hands off" landlords who operate a simple land-lease business and just collect rent checks.
Reality:
Foothills Mobile Home Park, 2920 Clark Road, Butte Valley, CA
At this 138-unit community outside Chico, Calif., we built a $1,300,000 solar power plant to provide clean green energy to residents. We rebuilt the well system to provide reliable drinking water. We installed commercial generators to ensure our community had power during PG&E's rolling blackouts. We replaced obsolete mobile homes with new, energy-efficient, fire-resistant manufactured homes. And by working with Butte County and the State of California, we obtained approval to build 27 additional affordable housing units on site.

You can read the full case study on Foothills Solar Community here.

Myth #2: Manufactured housing communities are only rural.

Reality: Frontier Urban Village, 16551 SE 82nd Street, Clackamas, OR

Frontier is a 1960s-vintage mobile home park, located 12 miles from downtown Portland, serving adults ages 55 plus. Because this community is adjacent to a retail center full of shops and restaurants, across from a public transit stop, and walking distance to parks and amenities, we realized that this 60-year-old mobile home park could be reimagined as a walkable "urban village" for active seniors. We repaved the entire park, upgraded water and sewer lines, installed 399 square foot "tiny homes," and rebranded the park as Frontier Urban Village, while still charging $687 monthly lot rents, which are a fraction of the cost of local apartment rentals.

You can read the full case study on our Frontier Urban Village here.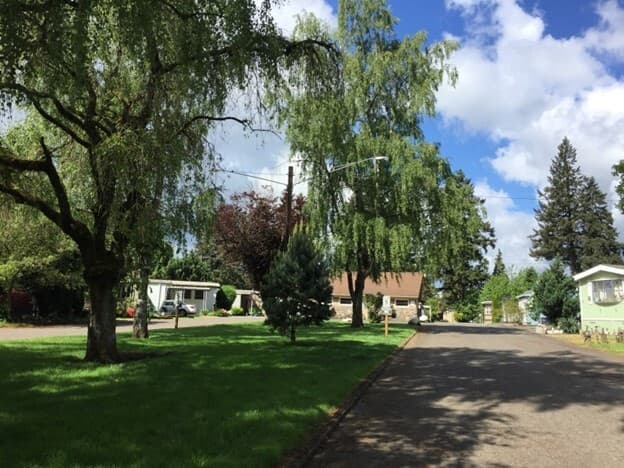 Myth #3: Manufactured housing communities only serve low-income residents.
Reality:
Emerald Coast Estates,
98126 W Benham Ln, Harbor, OR
It is true that manufactured housing is one of America's most important sources of unsubsidized affordable housing for low-income households. But we also operate communities that serve residents at the other end of the income spectrum.
At Emerald Coast Estates in Brookings, Oregon, a gated community, we offer ocean views, an indoor pool, and a Class A clubhouse. Individual manufactured homes in this community trade for more than $300,000 (for 20- to 30-year-old manufactured homes, without land).
And, there's the famous oceanfront mobile home park in Malibu, CA where celebrities like Pamela Anderson and Matthew McConaughey own vintage mobiles that trade for $1,000,000+.
Myth #4: New manufactured housing communities are not being built because it's impossible to obtain local land use approvals.

Reality: Three Pillar Communities' Cameron Crossing manufactured home development, Bozeman, MT

In Bozeman — where the median single-family home price has doubled since 2017, to $700,000 — we are building a brand-new community that offers attractive, spacious new homes at prices that locals haven't seen in years.

Pricing for our new homes starts in the low $200,000 range, and features include a community center, walking trails, a playground, a dog park, and fire pits. To get a better sense of what our new factory-built homes actually look like, check out our floorplans here: https://cameron-crossing.com/explore-homes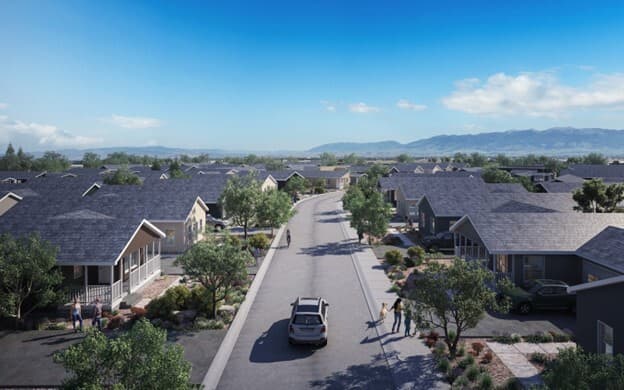 Myth #5: Manufactured housing is a "less institutional" asset class, which means investors can expect higher returns by investing in manufactured housing versus conventional apartment investments.

Reality: Turf Mobile Manor, 15601 N 19th Ave, Phoenix, AZ

The manufactured housing sector has rapidly institutionalized over the past decade, with many of the world's most sophisticated financial institutions (e.g. Blackstone, Carlyle, Apollo, Prudential, GIC) investing in the sector. This means that there is a new wave of proactive park owners who typically invest capital back into communities by adding amenities and upgrading failing infrastructure. These institutional operators also typically charge fair market prices for rents, whereas "mom-and-pop" owners may have kept rents below fair market value.

Institutional investors recognize that manufactured housing communities, when managed responsibly, tend to stay full, with steady rent collections, due to these properties' unique land lease business model. For that reason, sophisticated investors are willing to pay premium prices to buy mobile home parks. This has significantly compressed financial returns.

A good example is our Turf Mobile Manor community in Phoenix, an all-ages park primarily serving families in the workforce. We are currently in escrow to sell Turf Mobile Manor to a sophisticated buyer at a 3.25% cap rate.

This is not an anomaly. Due to high investor demand and limited supply, mobile home parks in many markets have become more expensive than apartment buildings.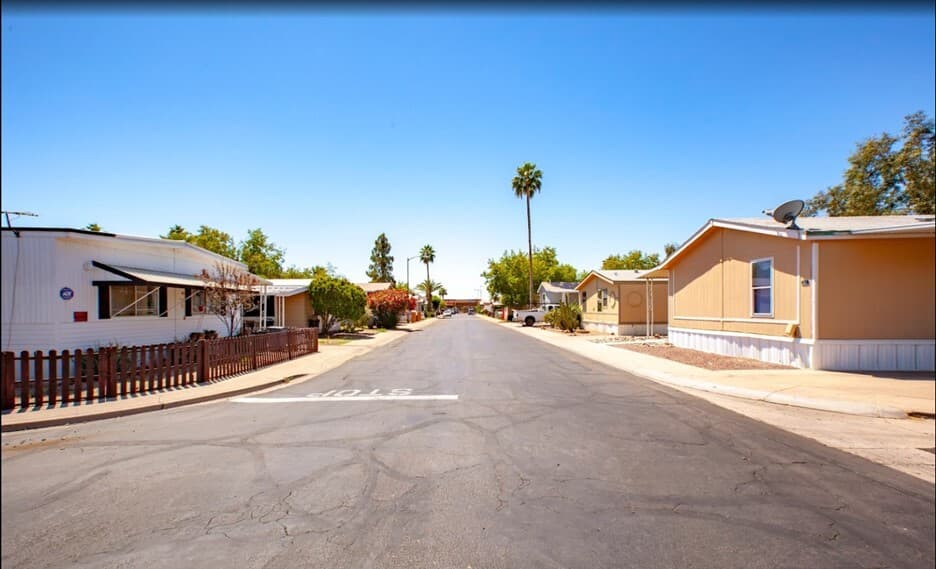 Daniel Weisfield is the co-founder of Three Pillar Communities, a vertically integrated manufactured housing investment company that acquires, develops, and revitalizes manufactured housing communities across the United States.