Multifamily Rent Growth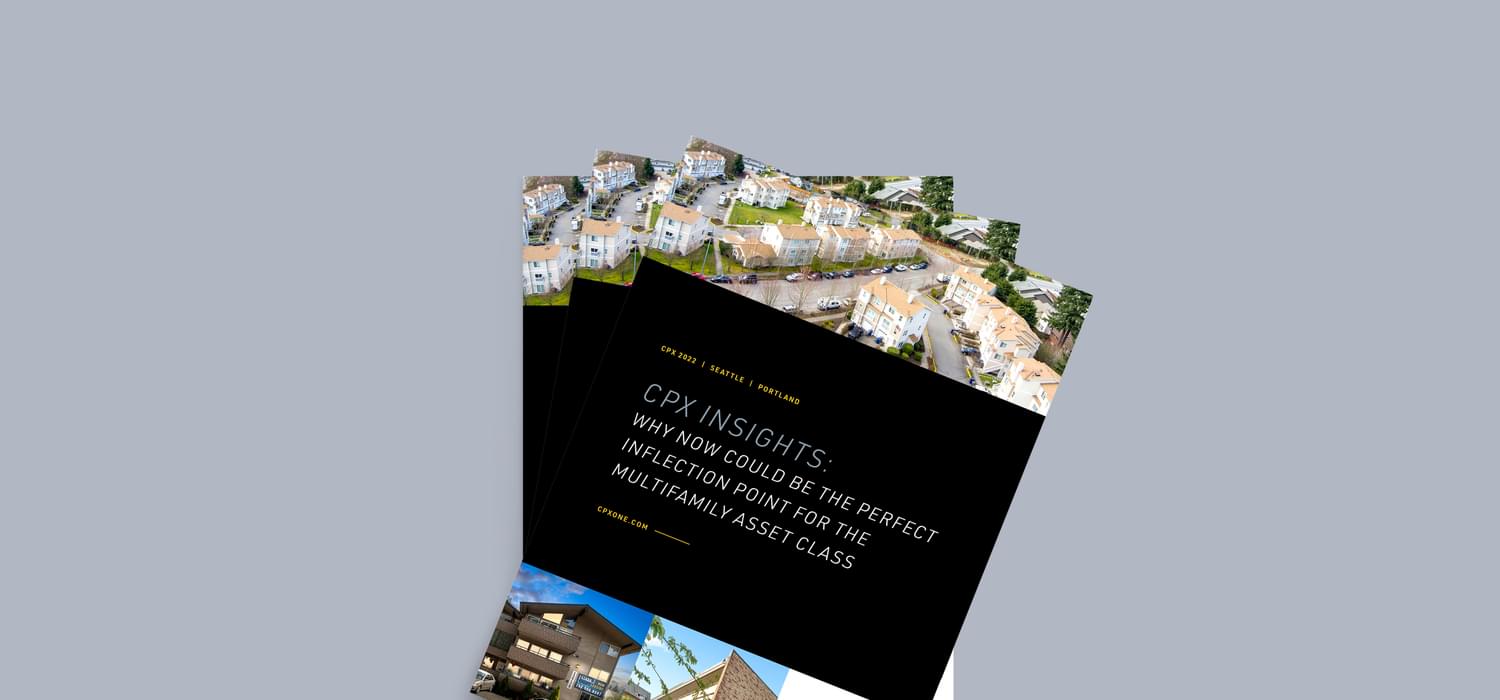 May 2022 | CPX Insights
WHY NOW COULD BE THE PERFECT INFLECTION POINT FOR THE MULTIFAMILY ASSET CLASS


The pandemic temporarily impacted bottom lines, especially in urban cores or areas with rental/eviction restrictions, but all indications point to Multifamily as an asset class that is proving resilient yet again. Despite the rapidly changing world we find ourselves in, the rest of 2022 could prove to be an inflection point for buyers and sellers.

In comparison to other asset types, Multifamily has typically been a very well insulated asset class with the most stable income streams and projected rent growth. Covid made the management of apartment buildings far more challenging in most areas of the Northwest, especially in urban Seattle and Portland. Many owners were affected, with non-paying tenants and rules to prevent otherwise lawful rental operations. In the moment, it felt like being stuck in a vehicle with no engine. Some tenants were given a choice to pay rent and although most complied with the terms of their lease, some abused newly-designed moratoriums across the nation.

This led to beat up P&Ls which should have caused values to drop. Over the last two years, despite challenging times, overall demand, expected near term rent growth and the low cost of debt continued to compress cap rates in an extremely low inventory market.

Post-pandemic, the Puget Sound Multifamily sector has recovered nicely. Landlords are able to...
But wait, there's more! Fill out the form below to download the full CPX Insights.