Rising Interest Rates and Steady Cap Rates?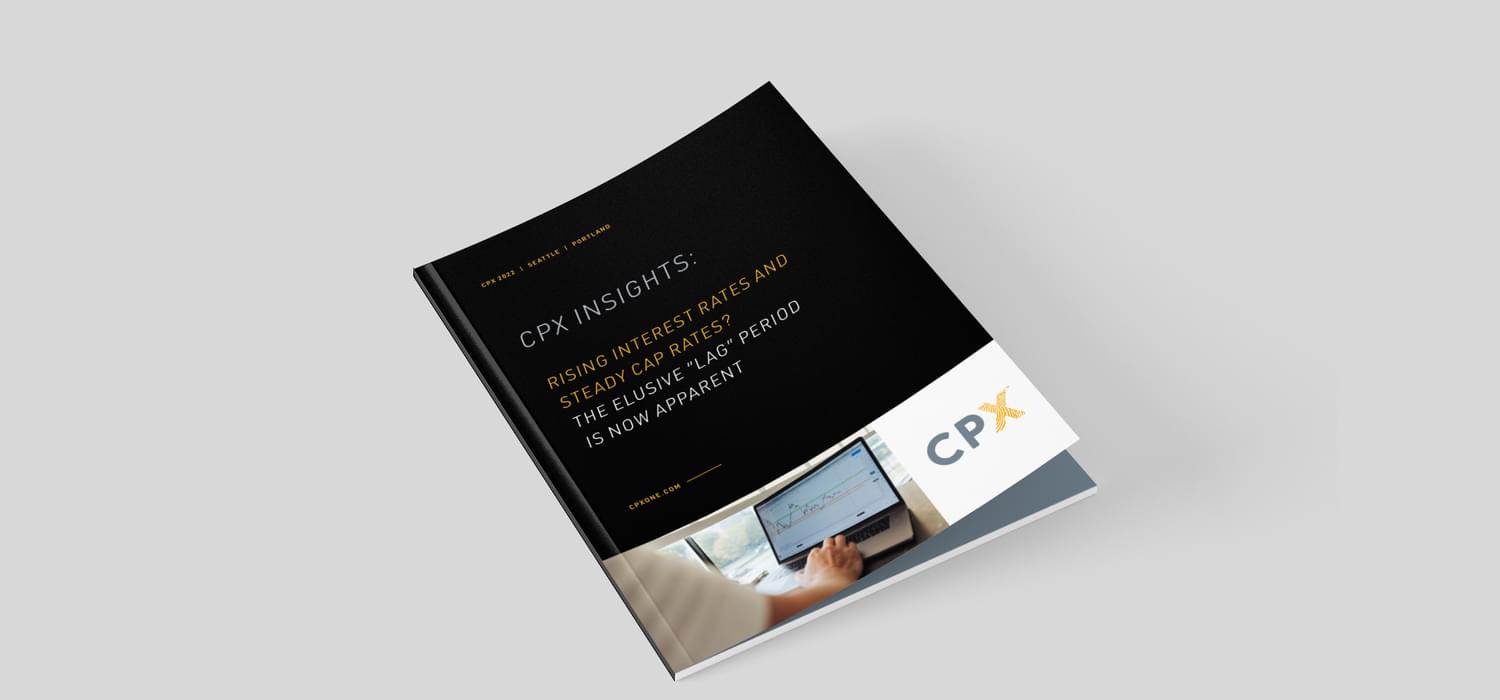 July 2022 | CPX Insights
The Elusive "Lag" Period is Now Apparent
For years, many in commercial real estate investment sales have theorized what would happen if interest rates were to significantly rise in a short period of time, specifically as it relates to the pace of cap rates softening.

Cap Rates Over The Past 5 Years

In late 2018, the 10-year treasury peaked at just over 3%, yet average cap rates only slightly ticked up. That was short-lived as the 10-year tumbled more than 200 BPS from late 2018 to mid-2020. As a result, we saw cap rates follow the same trend, dropping by approximately 80 BPS since early 2019 and reaching their lowest point on record in Q4 2021.

Now with the 10-year treasury fluctuating around 3% and 10-year, CRE fixed loans pushing up to 5%, the topic everyone seems to be talking about is: "When will the asking price of CRE investments reflect the current lending environment?"
Cap Rate Expectations and Today's Current Economic Climate
We appear to be in the middle of a lag period that many have predicted, but few have experienced. We've seen cap rates head in only one direction for most of the past 12 years. Those that tracked these metrics from 2009 to 2011 will tell you that today's landscape is vastly different. The largest spread between cap rates and the 10-year treasury occurred from 2011 to 2012, and again in 2020 when the delta was over 500 BPS. The spread now sits around 300 BPS, which we haven't seen since 2006-2007, right before the recession.

But wait, there's more! Fill out the form below to download the full CPX Insights.