The Fundamentals of Strong Single Tenant Properties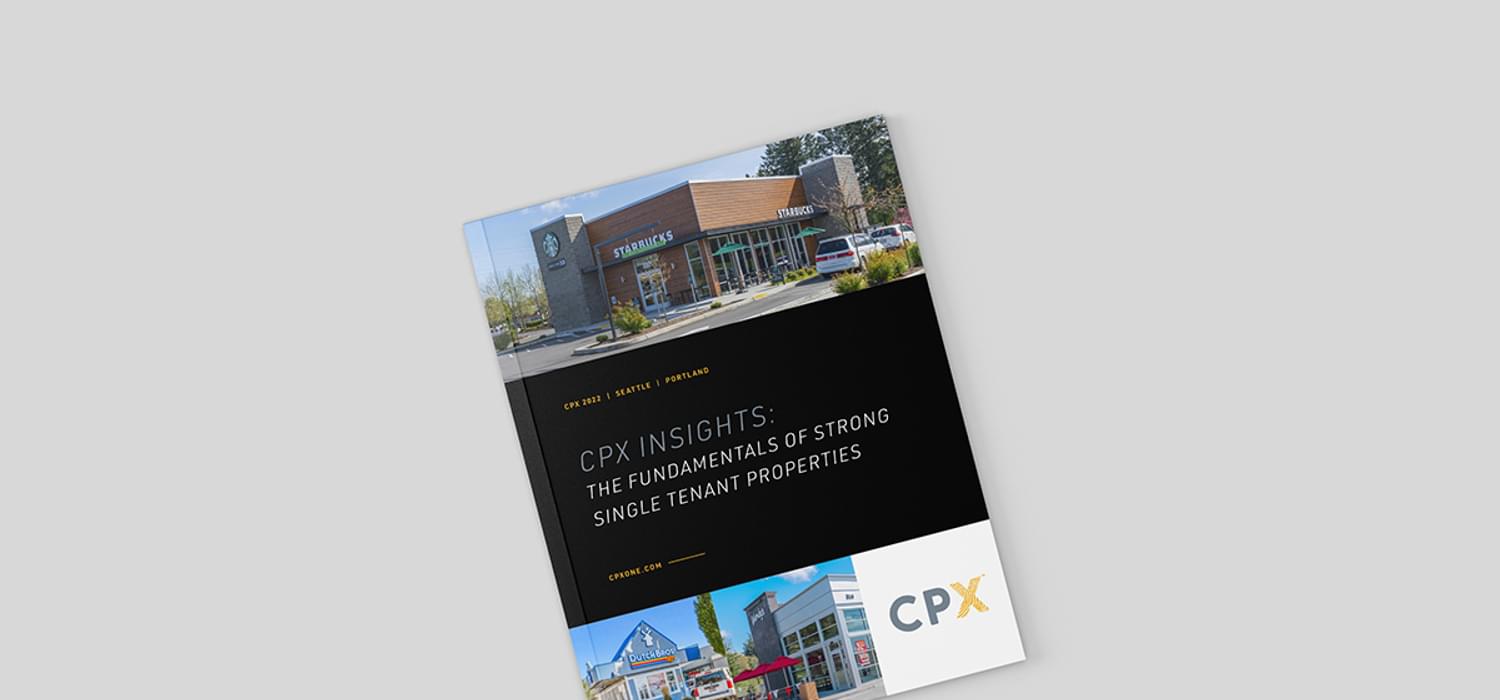 August 2022 | CPX Insights
For twelve years, the story of retail real estate investment sales has been one of cap rate compression. Single tenant investment sales have been at the leading edge of that cap rate improvement, with long-term NNN or ground leases to credit tenants dipping to 4% and below in the Pacific Northwest. As inflation and interest rates increased in 2022, we've started to see an uptick in cap rates for the first time in over a decade. Market changes jangle nerves and causes investors to wonder what they should focus on in their real estate portfolio. Buyers start reevaluating what they should be looking for in a property. Sellers wonder what would make their property more attractive to buyers. It's important in times like these to stick to the fundamentals of good real estate.

Characteristics of Single Tenant Properties
Physical Characteristics
Physically, the most competitive single tenant properties have the following characteristics: strong location, good access, and sufficient lot size to accommodate current and future uses. Traffic counts, demographic statistics, and the synergy of nearby retail, employment, housing, and...
But wait, there's more! Fill out the form below to download the full CPX Insights.