The Rising Value of Mortgage Brokers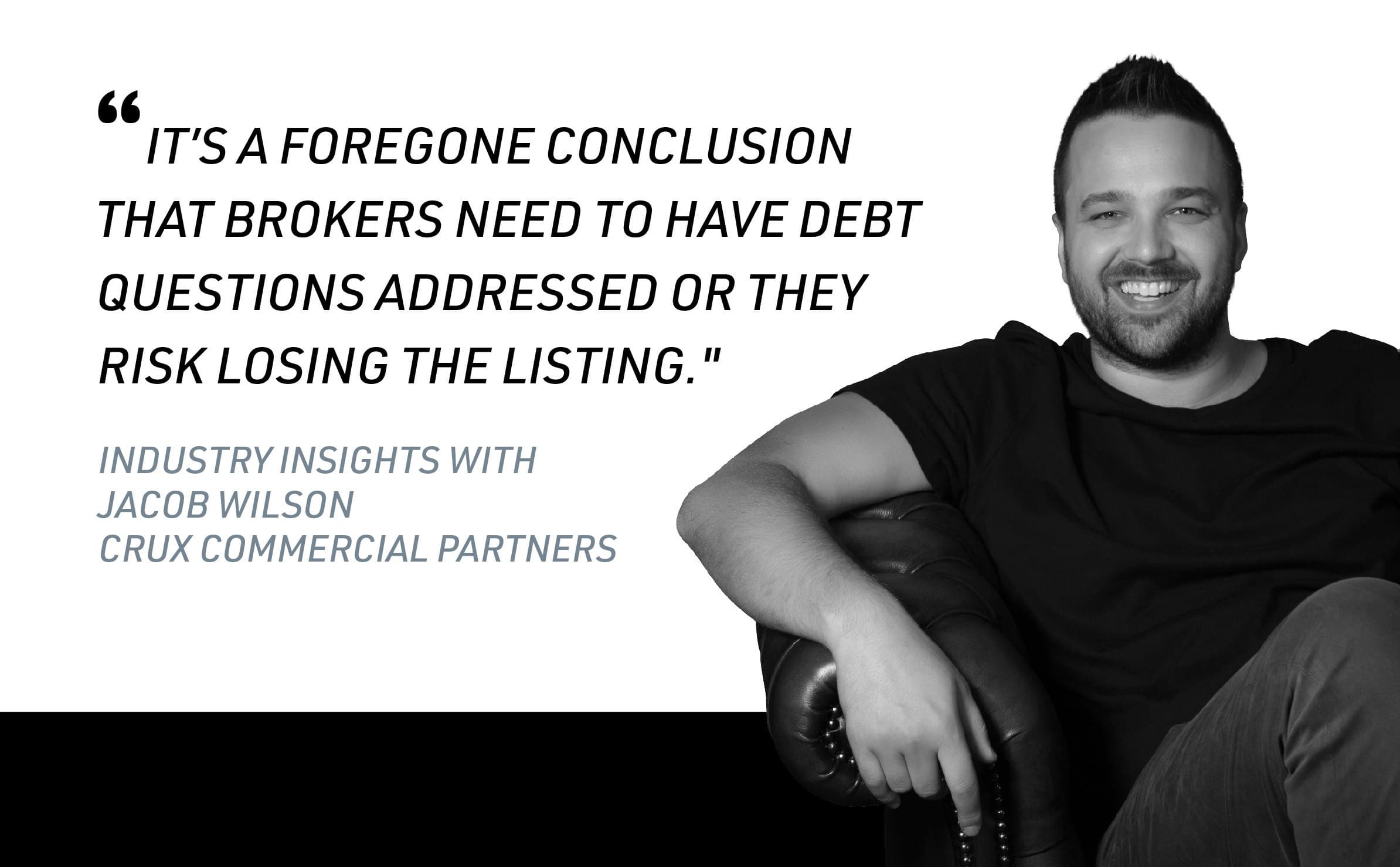 By Jacob Wilson, Crux Commercial Partners
We are currently in a time where deals are won and lost based on financing. Whom the borrower and/or the commercial real estate broker align with to facilitate financing is a factor of whether or not commissions are paid and buyers close. Different than in 2008 and 2009 when it was hard to find a lender at all; yes, debt mattered during those times, but not like it does today.

With the recent collapses of Silicon Valley and Signature Banks, the perception is that credit is tightening within the majority of financial institutions. This is NOT our experience to date. While there has been some of this within institutions that already have limited liquidity, the actual impact is based on interest rate spreads widening. While this is not new information over the last few months, it is expanding how many institutions are implementing this same model. The reason is that they have to borrow the money at a higher cost or pay a higher yield on savings accounts/money markets to retain the deposit balances. This cost is being passed onto the borrowers by these institutions. The lenders with strong balance sheets are still facilitating market or even lower-than-market rates to earn deals that are indeed happening out there. There are fewer deals in the marketplace, and therefore competition to earn those deals is fierce. This allows mortgage brokers to drive the costs of financing down more than over recent years. The difficult thing for borrowers is knowing which institutions are aggressively active. Debt has become the focal point of every deal.

When a broker walks into a listing meeting to provide a Broker's Opinion of Value, it is a foregone conclusion that they need to have the debt questions addressed or they will risk losing the listing. The astute brokers have already realized this and are proactively aligning themselves with lenders to accommodate.

However, the question becomes: With whom are they aligning? Lenders are quickly filling up brokers' inboxes with solicitations due to pipelines running dry. Brokers should beware of blindly trusting the lenders to follow through and get their deals done, as we have seen this play out a million times with bankers. They say they can get a deal done, but then 45 days later, their underwriter doesn't like an item that was clearly outlined upfront. When brokers go direct, they put their own commissions at risk. They are simply guessing that the borrower and/or property profile fit the box of the lender.

Commercial mortgage brokers are hard to find as they are in high demand since there are very few in the industry that are truly experts at their craft. They often put minimum loan amounts in place to help limit the influx of deals or will altogether not respond due to their large quantity of deals. They can be challenging to work with because they know their value and are quick to dismiss you or your deal if they are put off. If a commercial mortgage broker is within the confines of a broker's competing commercial real estate firm, this further complicates the situation because it would be naïve to think they aren't scheming internally against you. They are always "company first."

My team - Team JW - is independent of CRE Broker affiliation and only has two focuses: getting loans funded and helping our referral sources tackle any debt-related hurdles. We have more resources working on a pool of deals than anyone in the Pacific Northwest; we spend 50 hours per day on our deals. We have proven tools and a process in place that helps us perform more efficiently than anyone. We believe in a data-driven model of supporting our clients, brokers, and bankers. "Data driven" means researching every commercial loan funded in the Pacific Northwest weekly, tracking all spreads and indexes used by our lenders, and their underwriting changes as well. We are the cardiology team of the debt markets in the Pacific Northwest.

I have personally selected a team of professionals and aggressively trained them to be experts in their specific roles so that we can support large volumes of deals while also being able to give each lender, broker, and borrower the appropriate consideration needed. Our results speak for themselves: Team JW closed 114 transactions in 2021, 128 transactions in 2022, and 29 total transactions in January and February 2023.

Crux Commercial Partners is a boutique commercial finance advisory based out of Tacoma, Washington. Crux has locations in Milwaukee, Phoenix, Portland, Oregon, and Tacoma, and closed $700 million in transactions in 2022.