Clarion Partners Sells Tukwila Retail Center for Less Than it Paid for It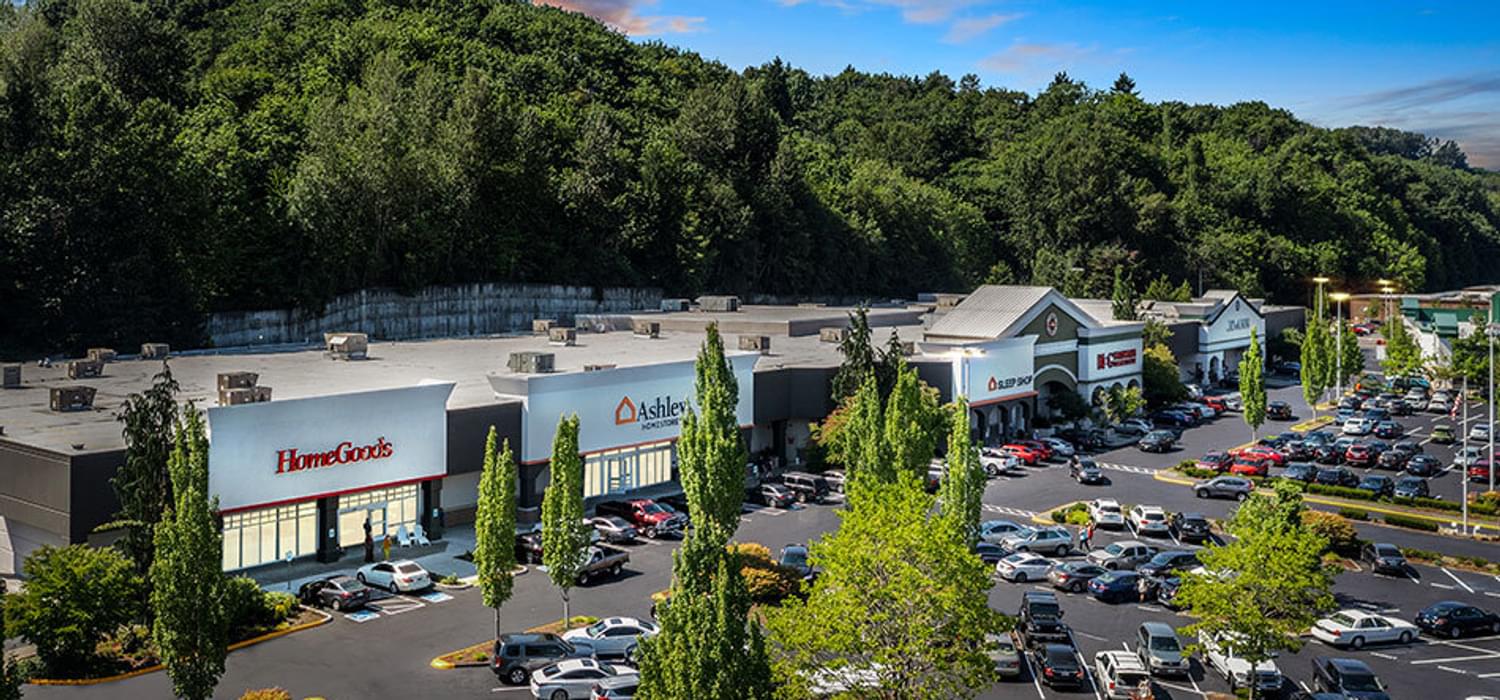 The Puget Sound Business Journal by Marc Styles | In The News
Global real estate investment manager Clarion Partners LLC has let go of a Tukwila retail property for nearly $2.5 million less than what it acquired it for 18 years ago.
Clarion sold Park Place Shopping Center at 17585 Southcenter Parkway, about a mile south of Westfield Southcenter, for $36 million, according to a deed King County posted Tuesday. Listed as the buyer is Zolo LLC, whose downtown Seattle address is the same as Fashion Sales. Zolo officials were not immediately available.
Petsmart, K&G Fashion, Joann Fabric and Craft are among the tenants in the nearly 12-acre property, which according to public records is mostly surface parking plus two buildings totaling around 154,000 square feet. Brokerage CPX, which represented both the buyer and seller, said the property is fully leased and occupied.
"This shopping center has been well maintained by its original institutional owner, and the recent addition of a HomeGoods and an Ashley Homestore speaks to the quality of the asset and strength of the overall Southcenter market," CPX Managing Partner Sean Tufts said in a news release.
He negotiated the deal with CPX Managing Partner Kevin Adatto and Partner Scott Frank.
Included in the purchase price is an adjacent 4-acre property that King County Assessor's Office website says is vacant multifamily land. New York City-headquartered Clarion acquired both parcels for nearly $38.5 million. The county's combined assessed values of the parcels is nearly $29.3 million.
Online city of Tukwila records do not show any plans to redevelop either property.
Stung by the pandemic and kinks in the supply chain holding up inventory delivery, retail is among the weakest commercial real estate sectors. Conversely, the industrial segment is surging as more and more shopping occurs online and not in stores.
Last fall the National Council of Real Estate Investment Fiduciaries' (NCREIF) expectations for industrial properties were forecast to spike at a 10-year high of 16% in 2021 while the forecast for returns on retail properties was just 2%.
That outlook has put a damper on retail development in the Puget Sound region, or "measured" as Kidder Mathews characterized it in its fourth quarter report, with most development occurring as build-to-suits.
Over 2021, there were 22 new retail projects in the region, ranging from small coffee drive-thrus to a Home Depot in Lynnwood, with only three projects over 20,000 square feet, according to Kidder.
There were some bright spots for the retail sector during the last three months of the year, when the region's vacancy rate decreased slightly to just under 2.7%. The absorption rate of retail space was negative during the first half of 2021, but rebounded in the second half to finish the year at a positive 1.14 million square feet. That was just under the five-year average of 1.17 million square feet.
Who's growing? Amazon, which
is expanding its network of Amazon Go convenience stores
and has opened or has plans to open four Fresh grocery stores in the Seattle area. Amazon also has leased a Renton warehouse where it plans to operate a commercial kitchen to serve its Go and Fresh stores.
Grocery Outlet and Dollar General continue to expand across the state, Kidder reported.
Read on The Puget Sound Business Journal