Eastlake Apartments Sell Out of Foreclosure for $6M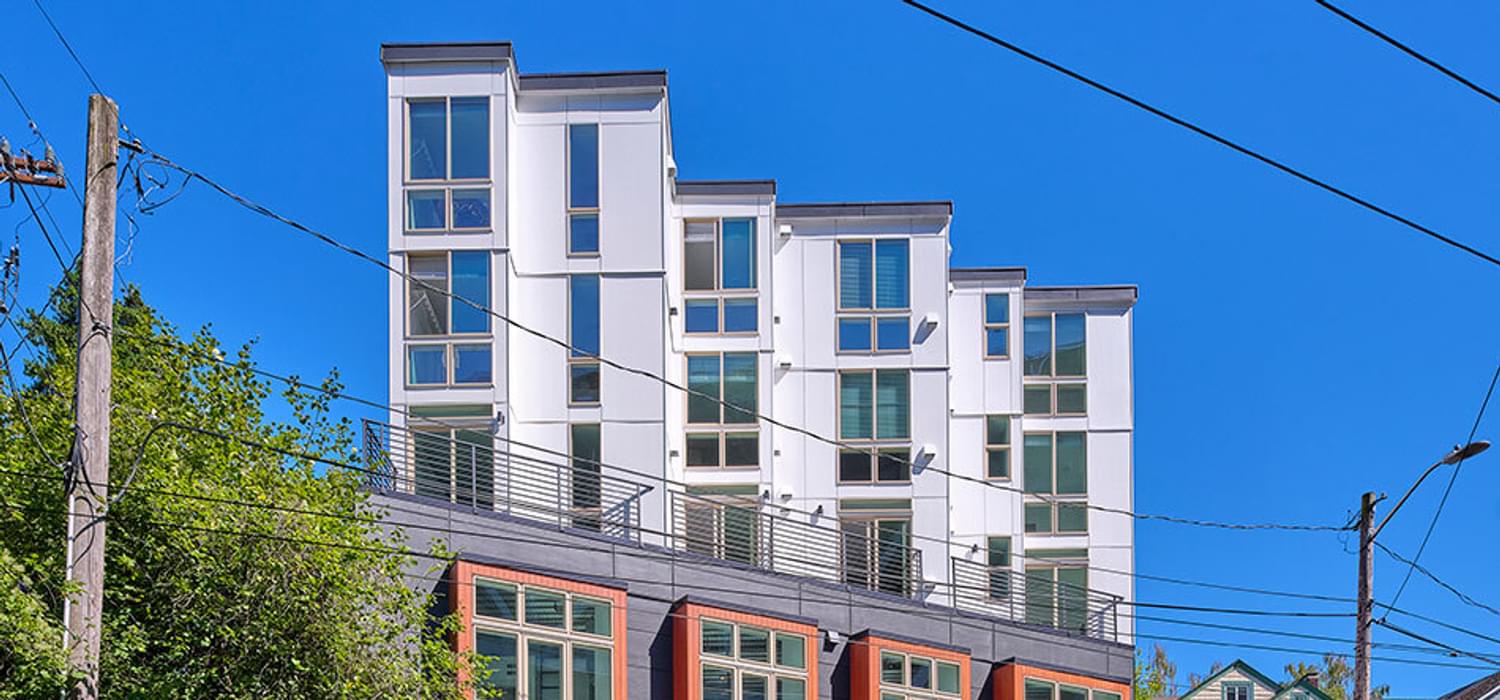 Seattle Daily Journal of Commerce by Brian Miller | In the News

The fairly new Odessa on Lake Union, at 3120 Harvard Ave. E., has sold for almost $6.2 million, according to King County records. The seller was a court-ordered receiver for 3120 Harvard LLC. That entity, associated with Barcelo Homes, acquired the Eastlake project in 2018 for almost $1.4 million. Odessa began life under different ownership as a congregate apartment building, and Barcelo appears to have bought it while under construction. Several liens were later filed.
The buyer was Odessa Harvard LLC, which is associated with local firm Graham Capital. Public records indicate a loan from Alaska USA Federal Credit Union.
The seller's brokers were Jason Kono, Matt Johnston and Casey Zejdlik of CPX. (Update: Capital Pacific NW and the brokerage arm of Pilot Ventures recently merged into what's now called CPX.)
The deal was worth about $695 per square foot, including what was originally planned to be 1,380 square feet of retail. Those two bays now look to have been reconfigured into three live/work units during late construction; those average 740 square feet, and rent for around $2,150.
CPX now cites a nominal 35 units, the majority of which are "a mix of micro units and SEDU lofts averaging 177 square feet." All apparently have small private bathrooms. Odessa also has four resident lounges with full-size kitchens. The property went on the market in August, with no listed cap rate.
The five-story Odessa has 8,844 square feet, using county figures, plus two structured parking stalls and eight bike stalls. Randall Spaan Designer was the architect. Barcelo built most of the project, which began under BK Investment Group LLC.
Lender Goldman Sachs foreclosed on the Odessa this summer, after making a nearly $5 million construction loan last year. Oregon firm J. Fanelli Properties was appointed the receiver. A final certificate of occupancy was issued in August. A studio is listed at $995 per month; it's unclear how many units have been rented.
Some units appear to have tiny cooktops and refrigerators; the original plan, apparently modified during the pandemic while under construction, was 32 mostly dormitory-style units, with shared kitchens and social areas.
Read on the Daily Journal of Commerce