Capital Pacific Northwest and Pilot Ventures are Now CPX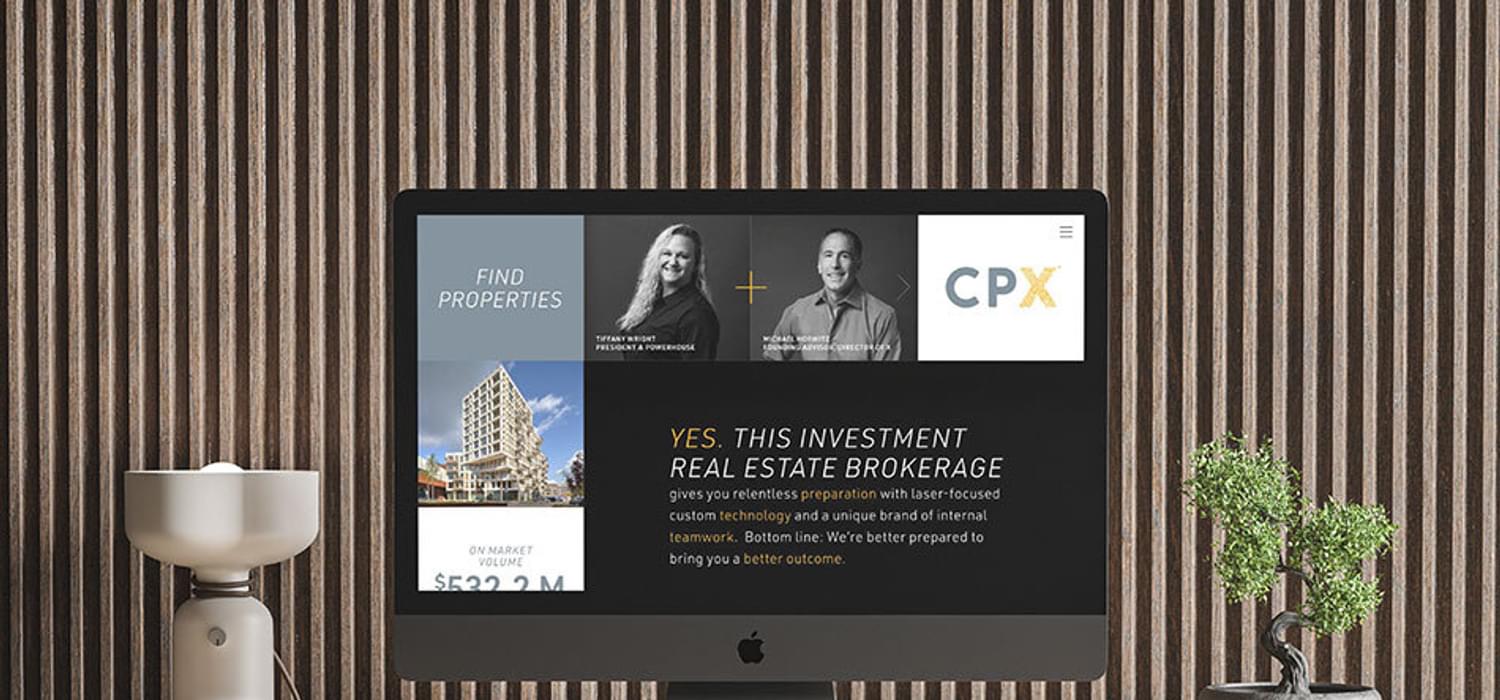 October 20, 2021 | Press Releases
Northwest Commercial Real Estate Brokerage Finalizes Merger, Rebrand and Launches New Website
SEATTLE, WA – Pacific Northwest-based commercial real estate brokerage CPX today announced it has completed the merger announced in June between Capital Pacific Northwest and Pilot Ventures Multifamily Brokerage Division and has launched a new website and a full rebrand.

The new website is cpxone.com.

The comprehensive re-brand, including the website and all marketing channels, is part of the larger digital roadmap declared within the merger and creates a new brand that values relentless preparation, driven by technology, for better client outcomes. The CPX logo represents the first letters of Capital Pacific (C) and Pilot Ventures (P), while the fingerprint X reflects their conviction that technology must always be tempered with a human touch.

"We wanted to be declarative in our rebrand and clearly articulate what CPX stands for and our vision for what the industry could and should be, but we have never shied away from standing out if our value proposition is clear," said Michael Horwitz, Founding Advisor and Partner.

"We value a simple, clean aesthetic with a balance of technology and a strong human voice. We wanted our real personality to come across as 'no BS but with a dose of edgy,'" said Sean Tufts, Managing Partner.

"We are excited to offer our clients a new way to engage and connect with us, and we have some fun and exciting activations planned for the near term," Managing Partner Jason Kono said.

CPX helps investors gain the confidence to make the right deals at the right time by living an ethos the company describes as combining "relentless preparation" with an "Open Concept brokerage." Relentless preparation is about doing the homework, becoming a student of the marketplace, and dedicating time – sometimes measured in years – to establish trust and confidence with potential clients. An Open Concept brokerage multiplies each broker's individual relationships, knowledge and experience by working together as one aligned team. This far-sighted and collaborative approach builds valued relationships by providing clients strategic, sage counsel.

Capital Pacific Northwest and Pilot Ventures Multifamily Brokerage Division will be officially operating as CPX very soon.

About CPX

Born from a merger between Capital Pacific Northwest and Pilot Ventures - Multifamily Brokerage Division in 2021, CPX has a combined history of three decades of commercial real estate sales in office, retail and multifamily properties. Senior management includes founder Michael Horwitz, who serves in a strategic advisory role on the Executive Team alongside President & Managing Partner Tiffany Wright and Managing Partners, Kevin Adatto, Sean Tufts, Jason Kono and Casey Zejdlik.