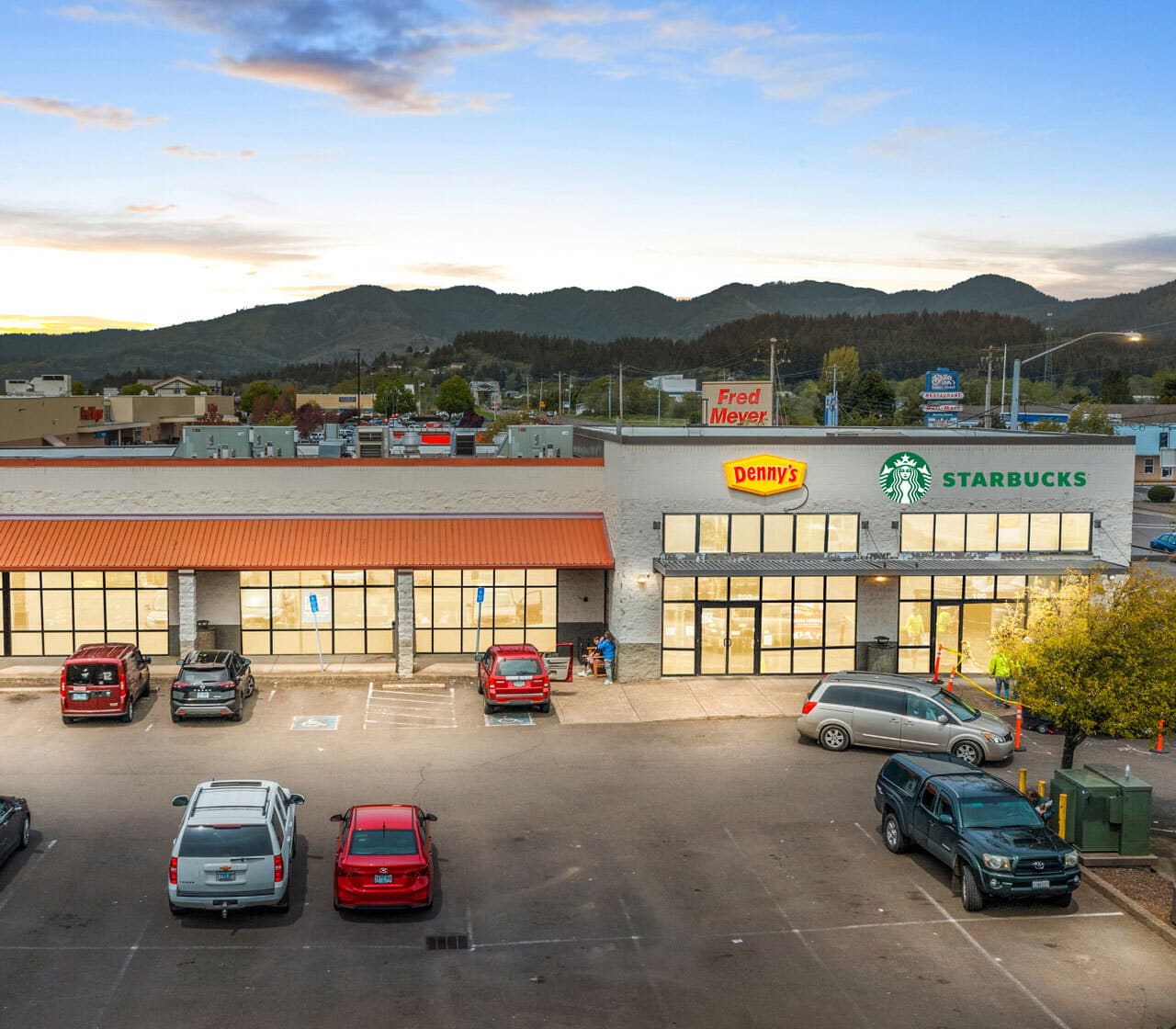 2230 N Main Ave, Tillamook , OR 97141
Denny's & Starbucks
Two-Tenant Investment Leased to a new Starbucks with a drive thru and an established Denny's restaurant.
Pad to a high performing Fred Meyer
Starbucks to start a brand new 10-year term (estimated to open Fall 2022).
Denny's has been at this location for over 13 years and offers potential upside through percentage rent of 7%.
NNN Lease Structures for both Tenants offers limited Landlord responsibilities.
Part of a Shopping Center that also features an adjacent Burger King that has been at this location since 2007.
Located directly on US Highway 101, one of Oregon's most trafficked highways along the west coast, benefiting from over 18,200 vehicles per day.
Situated along a retail corridor with notable national tenants including Fred Meyer, McDonald's, O'Reilly Auto Parts, Dutch Bros, and a Brand-New Grocery Outlet.
View
Complete
PROPERTY
Offering