Dutch Bros Coffee Vancouver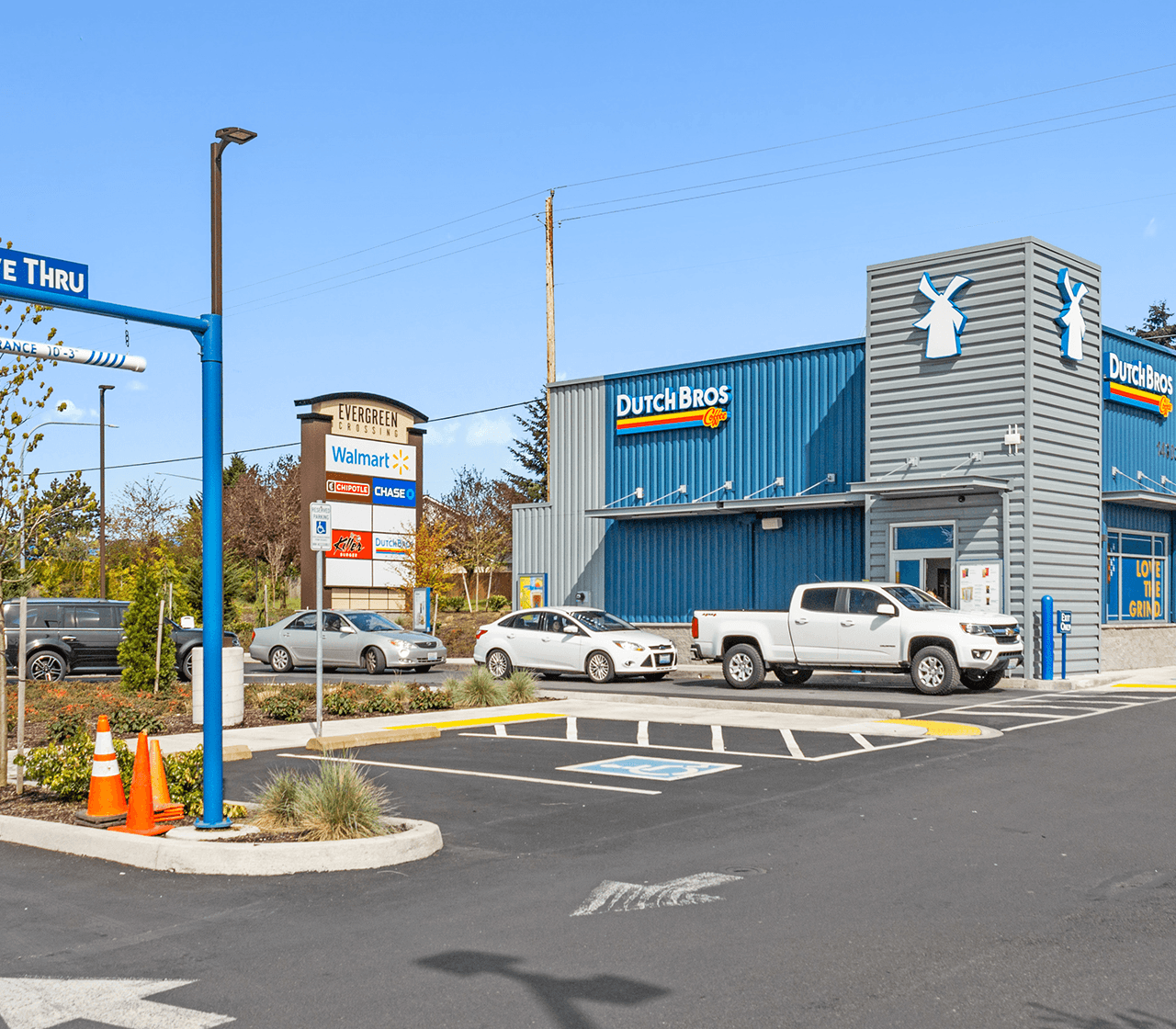 14303 NE 4th Plain Blvd, Vancouver , WA 98682
Dutch Bros Coffee Vancouver
2020, Build-to-Suit Dutch Bros location
13+ years remaining on a 15-year corporate lease with 10% rent increase every 5 years.
Pad site to a Walmart Supercenter.
Part of the Evergreen Crossing Development that includes a brand new MOD Pizza, Starbucks, Chipotle, Papa Murphy's, Chase Bank, Jiffy Lube, and Great Clips.
Located in a high traffic area directly off NE Fourth Plain Blvd, with visibility to over 20,000 vehicles per day.
High growth area as Vancouver, WA was the second fastest-growing city in the state in 2020-2021, with a net population growth of 2.6%.
Dense residential surroundings with 82,235 households in a 5-mile radius, earning an average income of $90,725.
View
Complete
PROPERTY
Offering