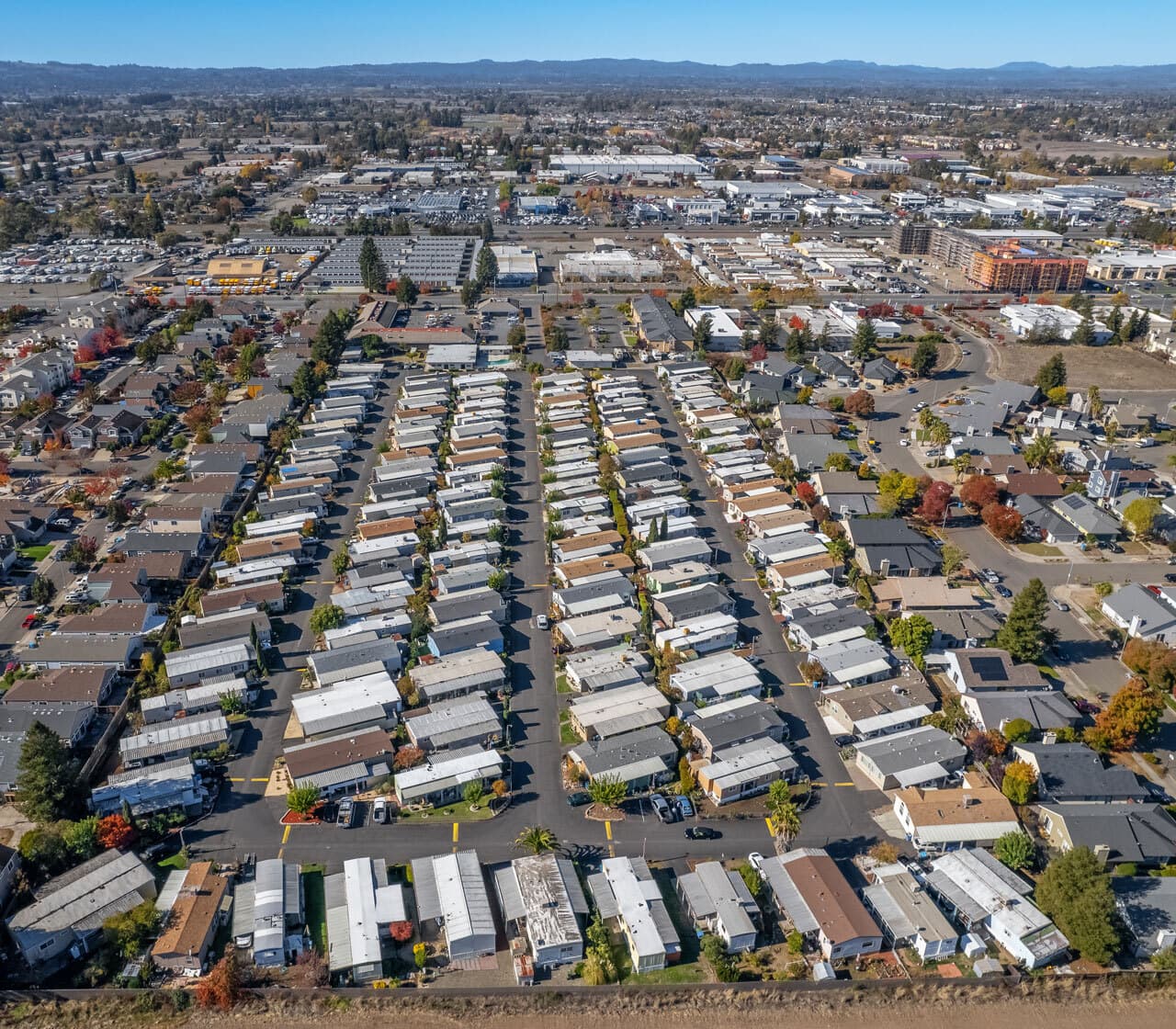 3010 Santa Rosa Avenue, Santa Rosa , CA 95407
El Portal Mobile Estates
First time on the market by the original owner/developer's family.
Irreplaceable location in Santa Rosa, California.
123 sites with all tenant-owned homes (except two, which can be tenant owned, but are currently used as manager spaces).
Lowest rental rate in the Sonoma market, which increases security and dependability of consistent return and ability to raise rents year over year.
99% occupied asset with strong cash flow.
Sites are sub-metered for water, but are currently not being utilized, giving a new owner more flexibility to operate and may ease management responsibilities.
PG&E is in the design process to improve the park's electricity and gas infrastructure, converting lots from 50 amp to 100 amp service as well as installing individual meters for electricity and gas. PG&E will be funding the upgrades.
View
Complete
PROPERTY
Offering