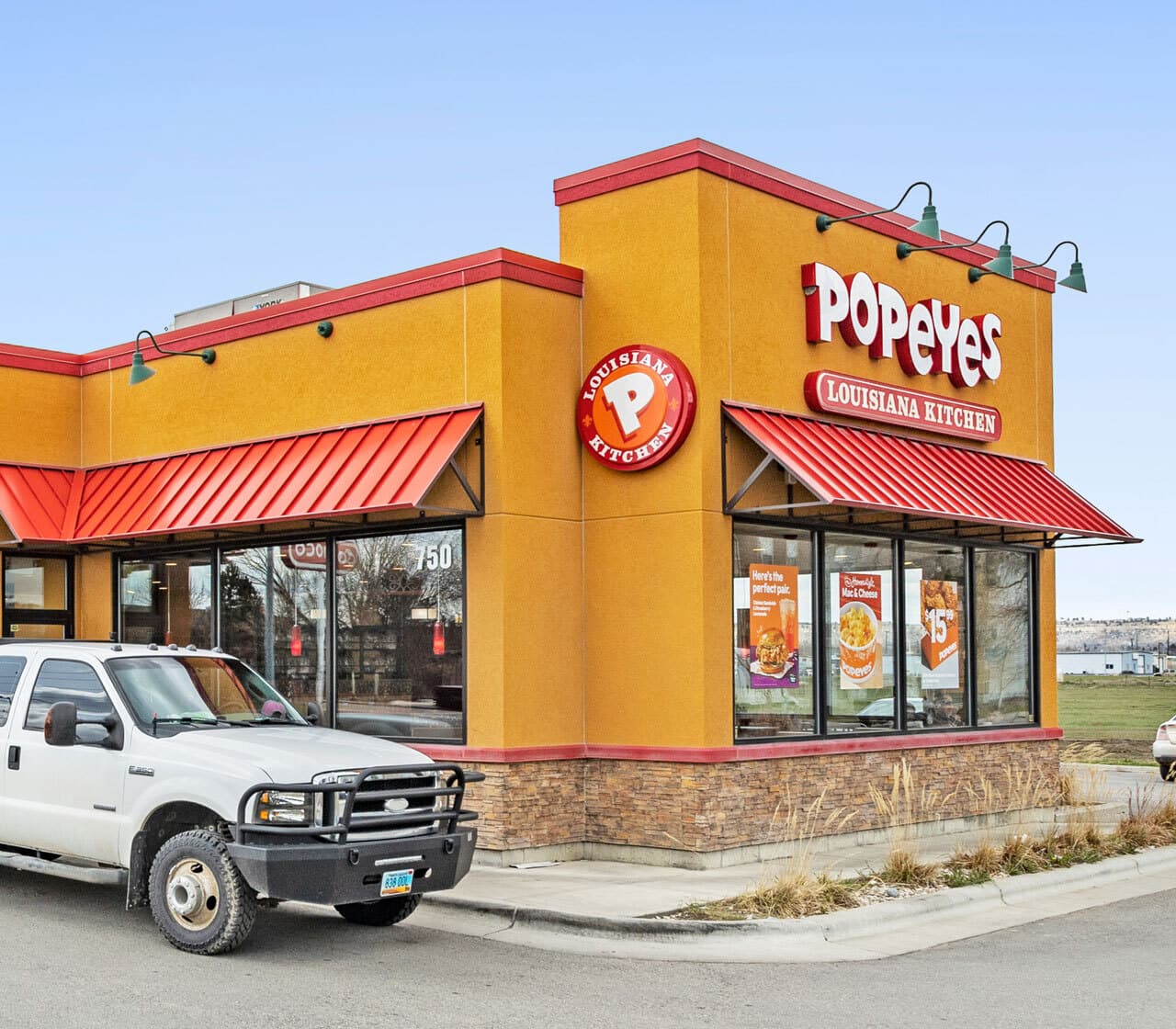 750 Southgate Dr, Billings , MT 59101
Popeyes Billings
20-Year Absolute NNN Sale/Leaseback with no management responsibilities.
10% scheduled rent increases every five years throughout the initial term and option periods.
Ideally located less than 1-minute from Interstate-90 on/off ramps, containing over 22,211 vehicles per day.
Increased traffic driven to the site from Amend Park and 7 hotels within half a mile.
Experienced, multi-unit franchisee based in Montana – currently operating 2 Burger King and 3 Popeye's restaurant locations.
Drive-thru equipped with high quality construction.
Thriving regional market with a trade area population of more than 500,000 and an unemployment rate below 2%.
Strong personal guaranty.
View
Complete
PROPERTY
Offering