Shade Tree Mobile Home Park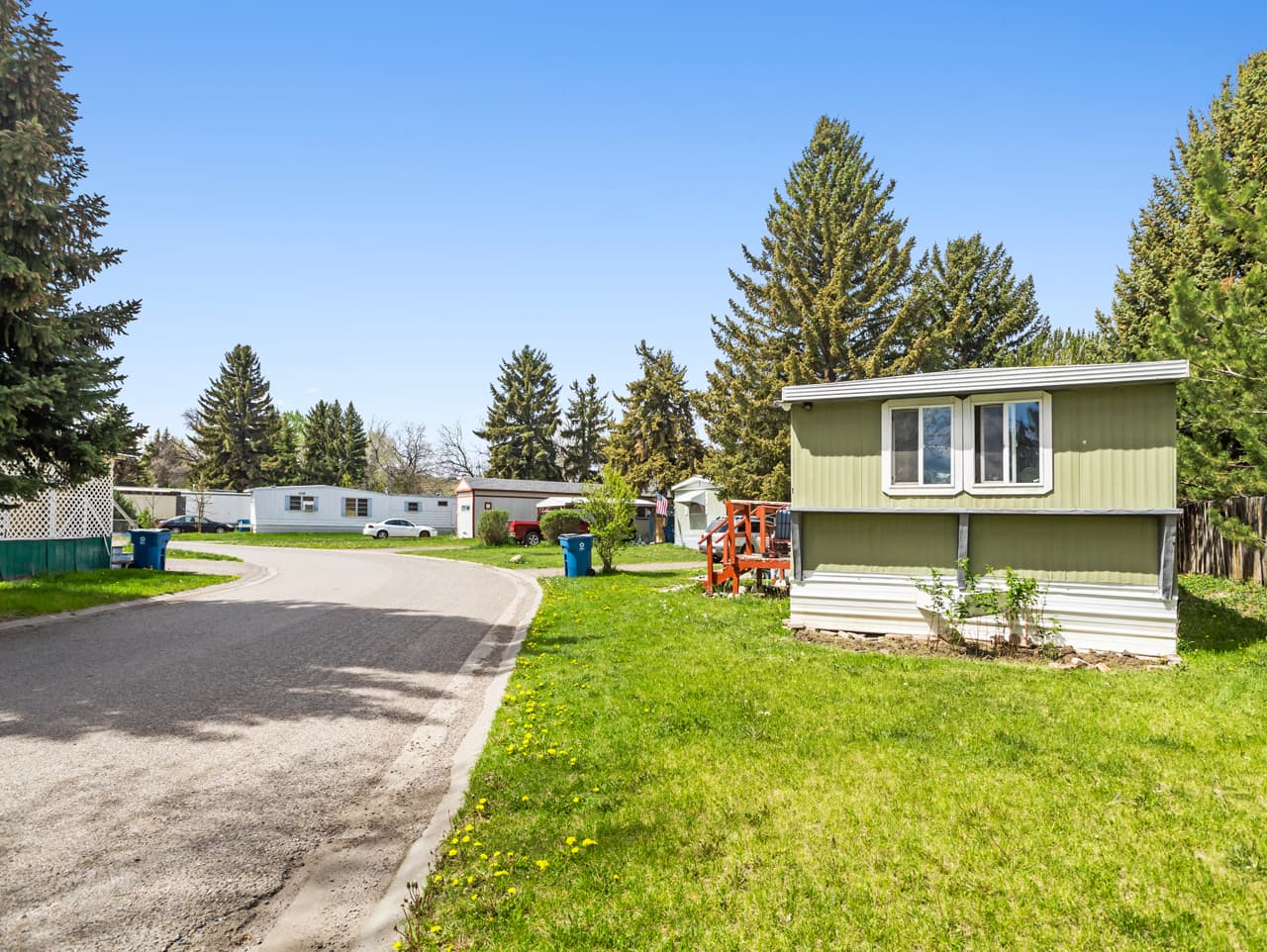 2226 Central Avenue W, Great Falls , MT 59404
Shade Tree Mobile Home Park
Shade Tree Mobile Home Park, located near Interstate 15 in Great Falls, MT, was originally constructed in 1972 and is situated on 5.63 acres of land. This all-ages mobile home community features 41 sites, all of which are tenant-owned homes. The asset is 100% occupied with fierce demand for similar space in the area. The area does not have rent control that would restrict an owner's ability to increase or modify the rents. The park is well-maintained and serviced by public water and sewer.
The current owner includes water, sewer, and trash in the lease rate. This provides an opportunity for an investor to implement a charge back or submeter for utilities, and/or increase rents closer to market rate to significantly improve cash-flow. There is a former laundry building on-site that could be renovated into an ADU or apartment for additional upside. Roads and driveways are paved asphalt and there is dedicated parking for tenants. The sewer lines are ABS and water lines are galvanized. Amperage to spaces ranges between 30 and 50 amps.
Shade Tree MHP is located along major arterial Central Avenue W, providing ease of access to nearby Highway 87 and Interstate 15. There are attractive nearby amenities for tenants including grocery, restaurants, parks, health services, banking, and more. This opportunity presents an investor with the ability to purchase a secure investment of a 41-space, well-maintained park in a high-demand location with the ability to raise rents and increase cash-flow.
View
Complete
PROPERTY
Offering