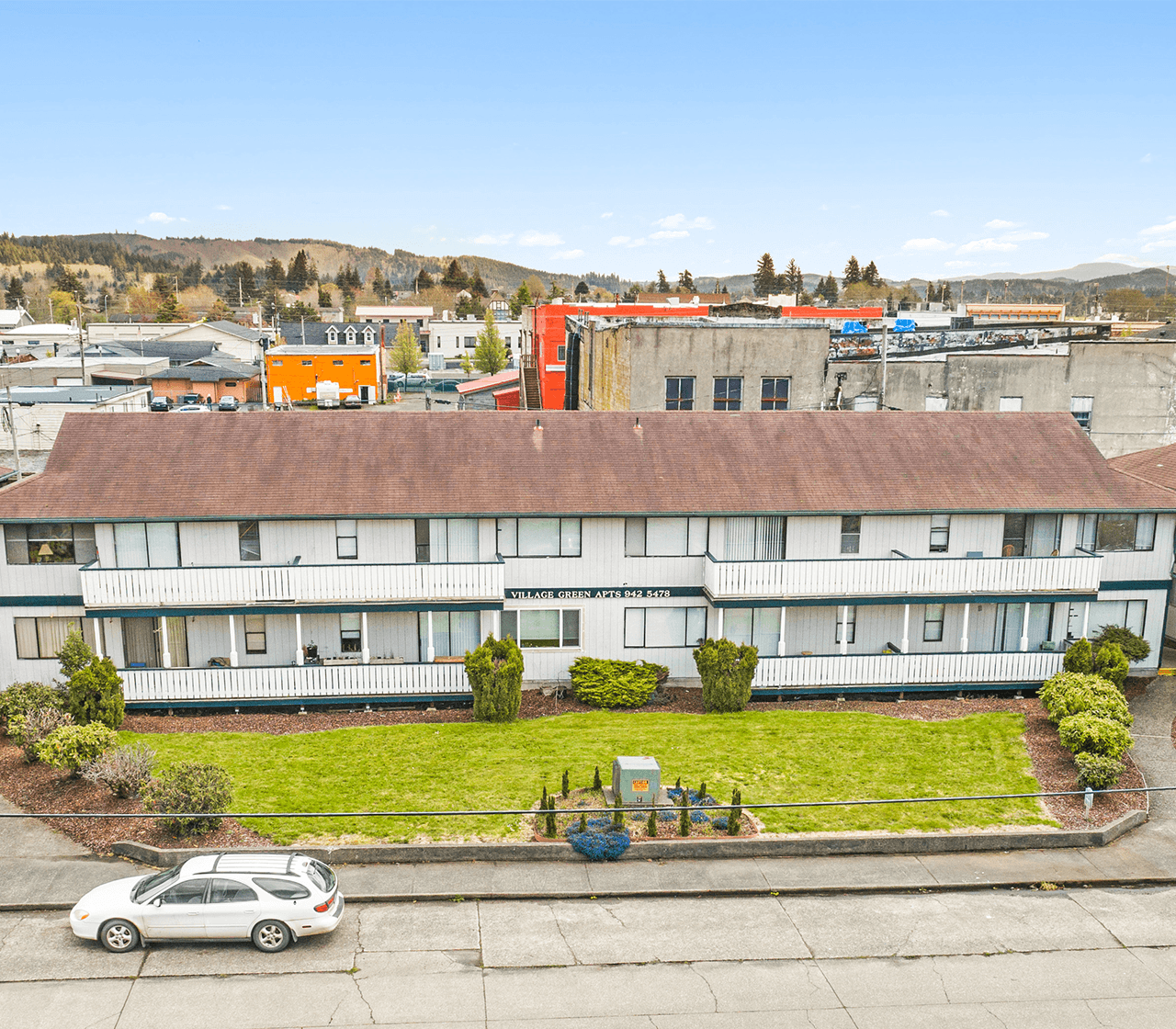 434 1st St, Raymond , WA 98577
Village Green Apartments
100% Occupied Value-Add Apartment Complex
the offering is a 40-unit apartment community located on the Willapa River in Raymond, Washington. The Property is situated in Pacific County and residents enjoy the attractive riverfront and outdoor recreation and beauty. The Village Green Apartment complex sits on two tax parcels with a footprint that is just shy of two acres. The garden style buildings are two stories, offering carport parking and a secured storage unit for each apartment. The property has frontage on 1st Street and benefits from numerous surrounding amenities, including restaurants, coffee shops, grocery, schools, and area employers. Many tenants work directly next door at the Weyerhaeuser lumber mill which has been a staple in Raymond for many years.
Raymond, and Pacific County more generally, offer a very low supply of apartment units. Village Green is 100% occupied and has a long waitlist of prospective renters. As renters are continuously priced out of larger and more expensive MSA's, this opportunity offers an advantageous position to maintain high occupancy guaranteed by a more affordable product that still offers upside in Net Operating Income while maintaining extreme affordability. Priced below replacement cost at $140k/unit and $140/sqft, Village Green makes for an attractive portfolio addition.
View
Complete
PROPERTY
Offering